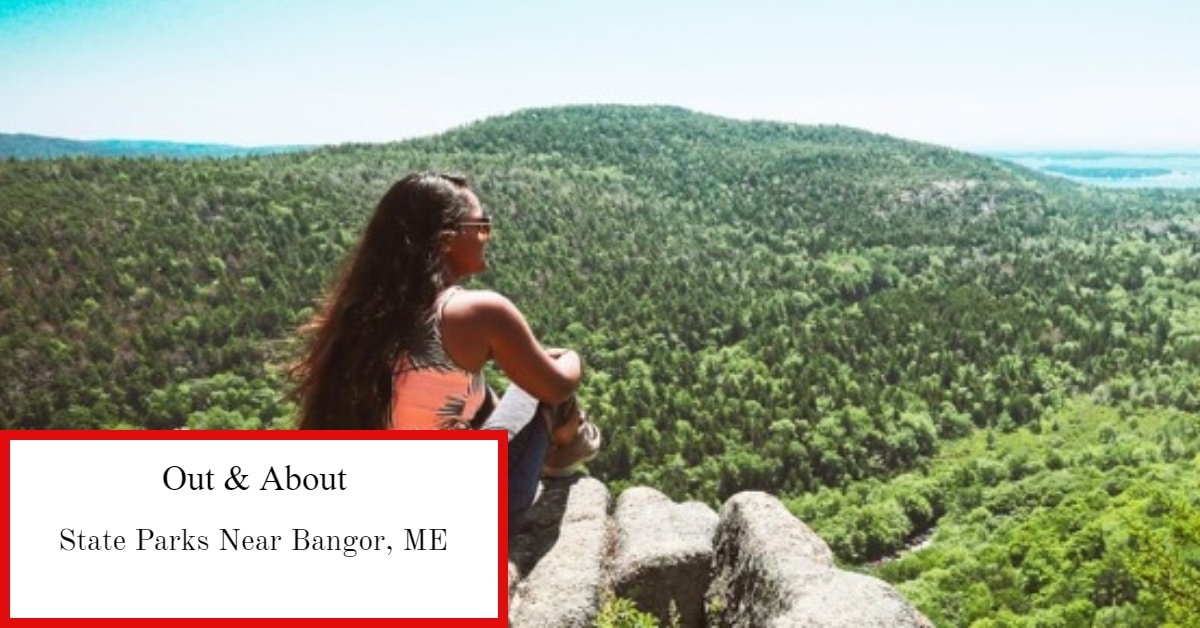 Visiting State Parks near Bangor, ME is a fun and relaxing thing to do whether you live in Bangor, Maine, close by, or are visiting. So how many state parks are there in Maine and how do you enjoy them? Distance can play a significant role in which park to visit. Since Bangor is a centrally found city, it will be the point of origin for this article. Therefore, the mileage used after each Maine State Park location will be from Stillwater Avenue in Bangor, Maine.  
Visiting each State Park in Maine would be a fantastic way to spend a summer or two. There are over forty state parks, one International Historic site, several public Reserved lands, and one incredibly famous National Park to visit. It would be an adventurous summer spent in the great outdoors.  
Each state park has an entrance fee. The fee for each location can be found here. Some of the parks are open year-round but most are seasonal. While visiting the park be sure to know the rules and follow them. Next, knowing what each park has for services or activities will help decide which park is best for you. Therefore, plan a visit, come, and enjoy some of Maine's stunning state parks.  
Baxter, Birch Point, and Camden Hills
Baxter State Park in Millinocket Maine is about 85 miles North of Bangor. The park is 209,644 acres of wilderness. Baxter State Park has 337 campsites that can be reserved through the website. Camping is allowed on designated sites only. While in Baxter State Park be respectful of the wildlife. As with any state park the rule is to give wildlife their space and watch them from afar. Hence, do not feed or follow the wildlife. In other words, to watch them in their natural habitat it is important to leave them alone.  
Baxter State Park is home to several lakes and the famous Mount Katahdin. Mount Katahdin is the tallest mountain in Maine at 5,269 feet (about half the height of Mount St. Helens). Therefore, Baxter State Park has a wide range of habitats to watch wildlife. 
Next is Birch Point State Park in Owls Head, Maine. Birch Point is 75 miles South of Bangor. The sandy beach is great for swimming and fishing. It has several picnic tables and watchable wildlife. Birch Point may be enjoyed year-round by parking outside the gate during the off season. Please do not block the gate. Any state park that stays open year-round will collect the fee either in person or have a fee collection box.  
Camden Hills State Park is in Camden. The park is 60 miles South of Bangor along the coast. Camden Hills State Park is 5,710 acres and has 25 hiking trails rated from easy to moderate. The park has splendid views of the ocean and harbor. Since the park is open year-round it also offers winter activities. One of the activities includes camping at one of their 107 sites.  
More State Parks: Damariscotta Lake, Fort Knox, Fort Point, and Lake Saint George
Damariscotta Lake State Park is in Jefferson, Maine. It is about 85 miles south of Bangor. Damariscotta Lake State Park is only 19 acres. The sandy beach and picnic area make this a favorite for swimming and picnicking. The park has a group shelter that can be reserved during the summer months. To reserve the group shelter with grill, electricity and running water call (207) 549-7600. 
Fort Knox State Park and the Penobscot Observatory Tower is 31 miles from Bangor. The fort is on 124 acres and gives visitors an authentic fort experience. Fort Knox was built in 1844 and helped Maine protect its shores. Once the fort has been explored you can climb the stairs to the top of the Observatory Tower. The top of the tower has spectacular views of the Penobscot River and the surrounding area.  
Fort Point State Park is in Stockton Springs is about 38 miles from Bangor and close to Fort Knox. This park includes the Fort Point Light House and Fort Pownell State Historic Site. While there enjoy a waterfront picnic at one of the many sites. There is also a grill for cooking. The pier offers a spot for fishing and to go boating. This is a great spot to relax and enjoy the beautiful coastline and views of Penobscot Bay.  
Lake Saint George State Park is in Liberty. The park is about 60 miles from Bangor along route 3. They offer year-round camping with a reservation. Summer activities include picnicking, swimming, canoeing, kayaking, fishing, and hiking. During the winter season the park is open for snowmobiling and cross-country skiing. Lake Saint George State Park rents canoes, kayaks, and paddle boats for exploring! 
State Parks: Lamoine, Lily Bay, Moose Point, and Peaks-Kenny
Lamoine State Park is in Lamoine, Maine. The park is about 47 miles from Bangor. Lamoine State Park faces toward Mount Desert Island and Acadia National Park. Therefore, Cadillac Mountain can be seen from the beach and shore of this park. Lobster boats moor off the shore and can be seen hauling their lobster traps. The campground has been updated with more availability and amenities like showers and bathrooms. Not far down the road from the park is Lamoine Beach a great spot to go swimming in the cold Atlantic Ocean or beachcombing for treasures.  
Lily Bay State Park is 83 miles North of Bangor in Beaver Cove. Located just outside of Greenville it offers a great chance of seeing moose, deer, and various other wildlife. Moosehead Lake is great for fishing, boating, and swimming. A boat launch is on site close to the beach. The park has a new campground with hiking trails and a children's playground. Go for a day enjoy the picnic area or spend a weekend enjoying the great outdoors.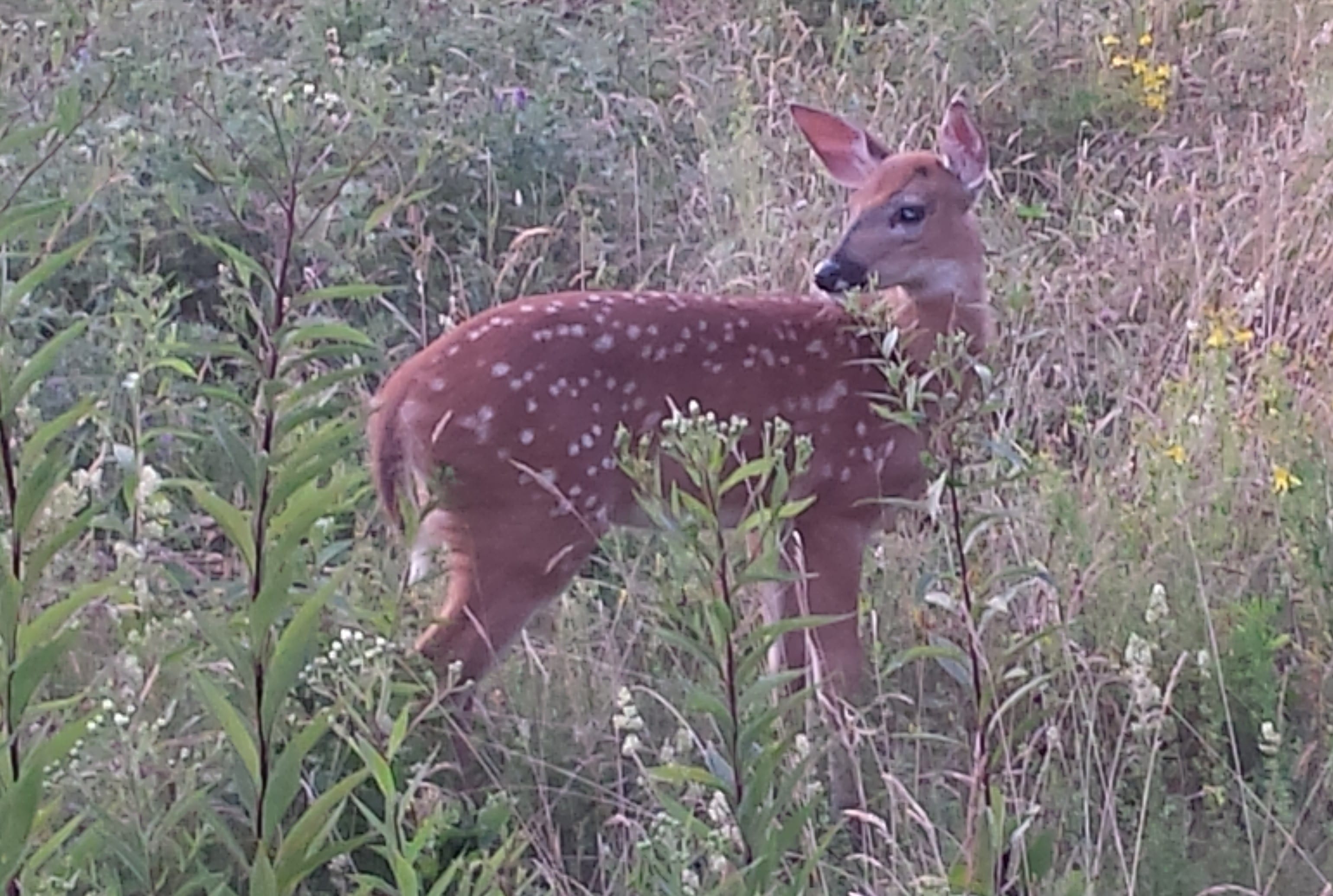 Next is Moose Point State Park which is 40 miles from Bangor. Being one of the closer state parks near Bangor, it is a quick drive. Moose Point State Park is in Searsport on Route 1. This park is a day use park great for picnicking, hiking, and splendid views of the Penobscot Bay. 
Peaks-Kenny State Park is in Dover-Foxcroft a 47-mile drive North of Bangor. In the park there is a picnic area with grills, white sand beach, and swimming in Sebec Lake. The 56 campsites give access to hiking trails, fishing and the park offers canoe and kayak rentals for a trip on the lake. This is truly a hidden treasure and worth the trip.  
Maine State Parks: Roque Bluffs and Swan Lake
Roque Bluffs State Park is in Roque Bluffs outside of Machias, ME. The park is 93 miles Southeast of Bangor. A half mile crescent shaped sandy beach welcomes visitors to this 274-acre park. On the other side of the road is 60-acre Simpson Pond. Simpson Pond is shallow and is a fantastic way to warm up after a brisk swim in the Atlantic Ocean. After a swim, enjoy a picnic at the picnic area and let the children play on the playground. Roque Bluffs also has 6 miles of hiking trails which offers several different habitats to spot wildlife. The park is home to several species of birds and is a birders paradise in the Spring and Fall when a vast variety of migratory birds stop for a rest.