About
Our Company:
Trott Properties has been committed since 2002 in providing the best residential, commercial and self storage experience to the Bangor area.  Things that are important to us and that we pride ourselves on are typically why tenants have stayed with us for many years. Your priorities are our priorities.  All of our properties are company owned and operated. Since our start with a total 2 units and now close to 200 units, our priorities haven't changed. We look forward to serving you in all of your property needs.  Our main office is conveniently located at 30 Judson Blvd. in Bangor.
Our Team:
Rich Trott   – Owner/Manager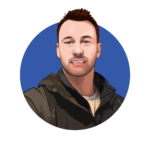 Hello!  I've lived in this area my entire life and I couldn't imagine being anywhere else.  Having grown up in Brewer, I understand this area and what's important to the people of this great community.  I enjoy raising my own two children in the area that I've always called home and being involved with the many of the local youth sports organizations has been a true passion of mine.  I began my property ownership/management journey shortly after earning my degree here at Husson University. With humble beginnings we have grown our company from the ground up and now service approximately 200 residential/commercial units and 2 self storage facilities totaling over 500 units.  Part of our success has revolved around a great team and great people to service. I look forward to working with you! [email protected]
Dale Clingerman  – Leasing Manager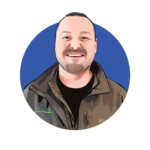 I've been with Trott Properties for the past 3 years and have enjoyed meeting many of the great people in our tenant family at the apartments and self storage sites. I have resided in the Bangor/Glenburn area my entire life and I am thankful to  call it home. I earned my Business degree at Beal College in Business management and have gained experience in customer satisfaction as a supervisor for Penn Nationals, Hollywood Casino before joining Trott Properties. I enjoy playing golf with friends and four wheeling with my family and have a true passion for the outdoors when I'm not working to ensure our tenants have the best possible rental experience. I look forward to working with you to accomplish all of your residential and storage needs. [email protected]
Valerie Marshman   – Office Manager
After graduating Hermon High School in 1971, I met my husband and moved to Bangor. We raised five children in the Bangor / Brewer area. I worked primarily in the healthcare field until 2006 when I went to work for Trott Real Estate/Trott Properties as the office manager where my duties include all of the day to day office operations and bookkeeping of our rental portfolio. Our primary goal is to maintain excellent customer service to all of our tenants. My door is always open for any questions or concerns you may have. We value any feedback you provide us to ensure your safety and comfort. Our office hours are M-F 9-5. Stop by anytime! [email protected]
Ken  – Maintenance Supervisor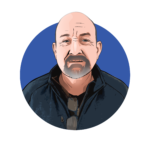 Ken has been committed to providing tenants the best possible experience for over 30 years. After starting his career in the building trades, Ken soon recognized that his ability to literally be able to fix almost anything was best served in the maintenance world.  Ken has been with us since the beginning and has been a part of the maintenance of many of the properties that we manage for decades. There isn't much that Ken doesn't know about each and every unit that he covers. His dedication to ensuring full spectrum maintenance is second to none.  He is a useful resource to everyone in our tenant family. [email protected]
Jack  – Maintenance
Jack has been with Trott Properties for the past 3 years and came to us from the commercial trades.  His experience and knowledge is an important part of our day to day operations along with his friendly approach to the job and our tenants.  If you have an maintenance issue, Jack can help!